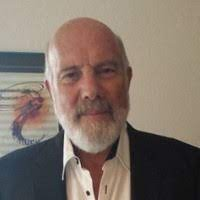 President & CEO
Craig T. Ridgley is the President and CEO the Trade Compliance Group. In addition to running the company, Craig performs trade compliance assessments and develops client compliance programs under the U.S. Bureau of Industry and Security's (BIS) Export Administration Regulations (EAR) and the Directorate of Defense Trade Controls (DDTC) International Traffic in Arms Regulations (ITAR). Craig also conducts client compliance and business process improvement analyses to reduce costs and promote risk mitigation. Craig began his career with the Trade Compliance Group when he joined as a Senior Advisor in 2010.
In his time with the Trade Compliance Group, Craig developed the Trade Compliance Assessment Tool – The TCAT. This tool allows compliance professional to conduct import and export compliance assessments remotely. It is a cloud-based tool that performs comprehensive compliance assessments in hours instead of days or weeks.
Prior to consulting for the Trade Compliance Group, Craig was the Senior Manager, Global Trade Compliance for Symantec Corporation where he directed the classification of the 1000+ Symantec encryption products. Additionally, he was responsible for obtaining all of the import and/or export authorizations for these encryption items for all of the foreign countries in which Symantec conducted business.
Prior to Symantec, Craig was the Global Trade Compliance Manager and Empowered Official for Flextronics, Inc, responsible for the trade compliance programs of over 400 Flextronics facilities around the globe.  Before coming to Flextronics, Craig was the North American Manager for Export Compliance for the Managed Services Organization of JP Morgan Chase. In this role, Craig directed the export compliance teams for such Fortune 500 companies as Alcatel-Lucent, Nortel, Avaya, GE, and others. Before taking on this role, Craig was a Senior Consultant with the JP Morgan Chase Trade Management Consulting Group.
Craig graduated with Honors from California State University with a B.A. in English Literature.
303-748-6840
cridgley@tradecompliancegroup.com