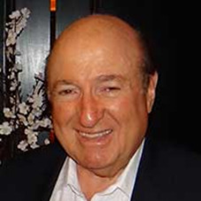 Chairman Emeritus
Dr. Paul Freedenberg has extensive experience in export control and trade issues. Freedenberg was appointed by President Ronald Reagan to serve as the first Under Secretary for Export Administration at the Department of Commerce. This new Under Secretariat was created by the Congress in order to separate the export control function from export promotion. Serving as Under Secretary from 1987-1989, Freedenberg administered both export control policy and trade laws, such as anti-dumping and countervailing duty regulations, as Assistant Secretary of Commerce for Trade Administration (1985-87).
Prior to his Commerce Department service, Dr. Freedenberg was Staff Director of the Senate Banking Committee's Subcommittee on International Finance for seven years. That Subcommittee has jurisdiction over issues such as international trade and finance, technology transfer, multilateral banks, and the International Monetary Fund. He worked for the late Sen. John Heinz (R-PA) and former Sen. Jake Garn (R-UT). Prior to that he was Staff Economist to the Joint Committee on Defense Production, serving the Ranking Republican Sen. Edward Brooke (R-MA). He began his Capitol Hill career as Legislative Assistant to Sen. J. Bennett Johnston (D-LA).
From 1989 to 1998, Paul Freedenberg was an international trade consultant with the law firm of Baker & Botts, LLP in Washington, DC. He specialized in general international trade issues as well as technology transfer, export licensing, export financing, export enforcement, and both foreign and domestic banking and investment issues. Most recently he was Vice President for Government Relations of AMT – The Association for Manufacturing Technology.
Dr. Freedenberg received his Ph.D. in 1972 from the University of Chicago and was an Assistant Professor of Political Science at Tulane University, New Orleans, Louisiana from 1970 to 1976, where he created a new program in national security studies. He is the author or co-author of several articles on export policy and international banking, including "The Commercial Perspective" in Export Controls in Transition, edited by Gary Bertsch and Steven Elliot-Gover (Duke, 1992).
Phone: 202 621 5483