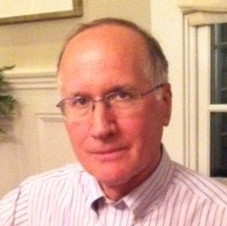 Executive Vice President & Practice Chair
 Frank Record is the Executive Partner at the Trade Compliance Group. With more than 25 years of experience in the legislative and executive branches, he has substantial high-level experience in a wide range of trade and security issues.
Serving until September of 2006 as the Acting Assistant Secretary of State for International Security and Nonproliferation, Mr. Record directed the activities of the ISN Bureau comprising more than 200 civil and foreign service personnel. He was its representative in senior staff meetings, inter-agency meetings and hearings before Congress as well as policy dialogues with foreign government officials.
From 2004 through 2005, he was the Principal Deputy Assistant Secretary in the Arms Control Bureau and subsequently assumed the responsibilities of the Principal Deputy Assistant Secretary for the newly created ISN Bureau. He helped to staff and manage its newly created Offices for Counter-Proliferation Initiatives, Weapons of Mass Destruction and Terrorism, and Strategic Planning and Outreach.
From 1990 through 2004 he was a Senior Professional Staff Member for the House Foreign Affairs Committee. In this capacity, he was responsible for economic and security policy issues, including oversight of the Export Administration Act, numerous sanctions related bills, and the reauthorization of several trade and investment promotion agencies.
From 1988 through 1990, he served as the Deputy Vice President for the Export­ Import Bank developing and implementing its legislative and external affairs strategy. He previously worked as the minority counsel for the House Banking Committee on a number of finance and trade issues; as a staff consultant for a bipartisan foreign policy caucus on trade and security issues; and as a researcher and writer for the Worldwatch Institute.
Married with three children, he is a graduate of Harvard College and the Johns Hopkins School of Advanced International Studies, SAIS, where he currently serves as a member of its Advisory Council.                                           ..
Phone: 202 621 5491
frecord@tradecompliancegroup.com